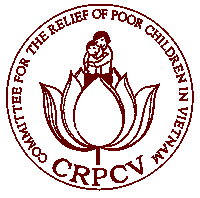 How to download and install the updated Microsoft fonts
to read Thuyen Tu's Unicode encoded newsletter using MS Word program
or view its web pages using Netscape or Internet Explorer.

If your computer is old and does not have the most up-to-date fonts, you need at least one (1) updated Microsoft font such as Times or Courier or Arial to read Thuyen Tu's web pages or Unicode encoded newsletter. The following instruction will show you step-by-step how to download these fonts and install them to your PC. All clickings use the left mouse button unless otherwise noted.
Download the new Microsoft font (Times): times32.exe (size=661KB).
Put your mouse cursor over the times32.exe font link above and click the right mouse button to display a menu.
Click the left mouse button on "Save Link As ..." near the bottom of the menu. A "Save As ..." window will pop up.
Choose the directory where you want to save this self-extracting file containing the updated Microsoft font.
Click the "Save" button in the lower right hand corner of the "Save As ..." window to download the file times32.exe.
Wait until the downloading process is finished.
Go to this directory and double click file times32.exe to execute it.
An End User License Agreement window will pop up. Click OK to accept this agreement.
All the Times fonts will be installed. A window will pop up to notify you that the whole family of the Times New Roman fonts have been installed successfully. That's it. You can now execute MS Word to read/print the newsletter. With the updated font, you will also be able to view the news letter using your web browser.
If desired, you can down load other updated Microsoft fonts such as arial32.exe (size=554KB), arialb32.exe (size=168KB), or courie32.exe (size=646KB). Just put your mouse cursor over one these 3 links and follow the instruction above to download and install these font families.